A Good Lunch
It seems in my family that all the birthdays fall at once. Just a week ago it was my grandmother and that called for a good lunch. With my grandmother living in small-town, virtually no decent food Albury we had to look for somewhere good. Of course, in small towns, news travels fast and we heard about the
Stanley Pub
. Attached to the pub is a quaint little restaurant serving Mod-Oz c
uisine, with a heavy focus on seafood. The menu was reasonable and they have a good selection of daily specials. The atmosphere is warm with a fireplace running and a good light space. It wasn't too busy for lunch but still felt nice and cosy.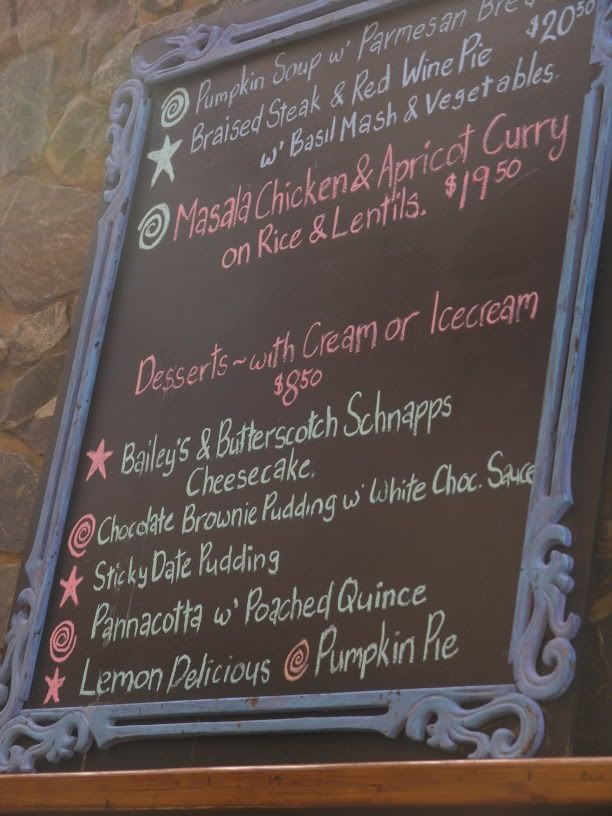 We had the Baked Atlantic Salmon, Sweet Chilli Prawns, Ocean and Earth and Prawn and Scallop Pesto Linguini as our mains. They were all tasty and cooked well. The Salmon came across with the best flavours, a good Thai flavour with subtle caramel coming through. The pasta was also good, made with homemade pasta and with fresh seafood. The other dishes were well prepared and quite fine. Overall, a well balanced set of mains, which appeared to sum up the menu as a whole.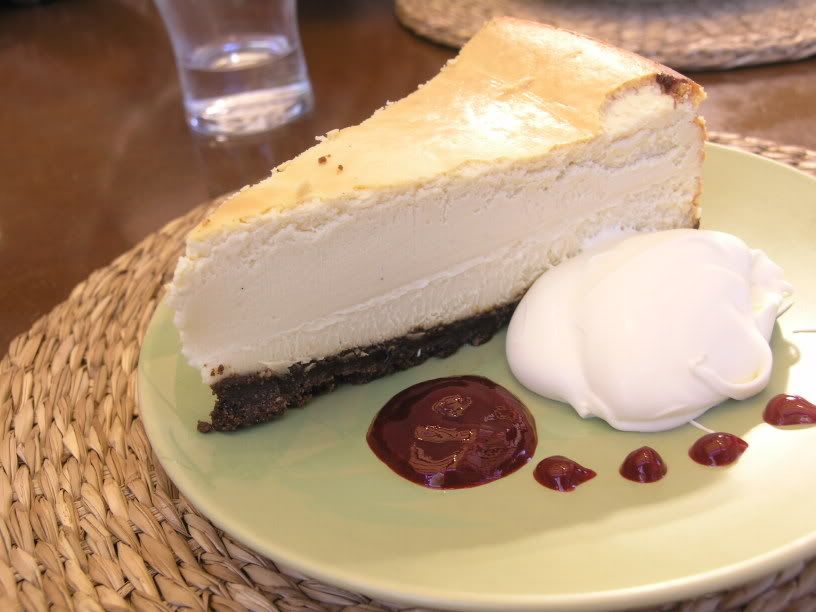 Bailey's and Butterscotch Schnapps Cheesecake with Raspberry Coulis
Desserts at the restaurant are also excellent. While they are never the same any two times you visit they are wonderful. We had the Bailey's and Butterscotch Schnapps Cheesecake and the Chocolate Brownie Pudding. Both were tasty and not overwhelmingly sweet. The cheesecake had a beautiful texture and was served with a good dollop of unsweetened cream and an intense raspberry coulis. The brownie pudding was also good.
As a sum of its parts the experience was great and well worth it. Reasonably priced and tasty food in a comfortable environment.
The Stanley Pub

1 Wallace St

Stanley VIC

(03) 5728 6602